Staff
C.W. Middleton and his team strive to provide a seamless experience for their clients.  Having a knowledgable, credentialed and experienced team that provides outstanding service ensures you can have peace of mind that the details will be handled quickly and professionally.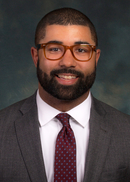 Caleb K Brown, CLU®
Associate Wealth Management Advisor
Office 253-627-6585

Prior to joining C.W.'s team, Caleb was an independent Financial Advisor at Northwestern Mutual running his own practice in both the Seattle and Tacoma offices for five years. He cares deeply about planning the right way and having fun along the way. In his free time, Caleb is an avid golfer and sports fan. He grew up in Bremerton, WA and moved to the South Sound in 2014.
Caleb was a member of the University of Washington baseball team and graduated with a B.A. in Political Science with an emphasis on Political Economy. He holds his Washington State life, disability, and long term care licenses. He also holds his Series-6, Series-7, Series-63, and Series-65 investment licenses. He is also holds his Chartered Life Underwriter (CLU®) designation.
Bailey M Martin
Bailey started working with CW in 2017 after spending several years working as an analyst for a private wealth management firm. He assists with preparation of plans for our client's unique and individualized financial goals. His knowledge of financial planning enables our team to sustain the top notch professional service our clients have come to expect.
Bailey is a graduate of Western Washington University with his Bachelor's Degree in Finance and a minor in Economics.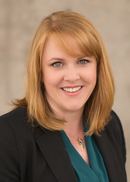 Alyson E Spaulding
Bringing over 5 years of insurance industry experience, Alyson joined CW's team in 2012 to manage operations and marketing.  Her primary focus is overseeing and refining the experience we provide for our clients.  She is also responsible for coordinating all client meetings and management of CW's calendar. 

Alyson is a graduate of Washington State University with her Bachelor's Degree in Public Relations and Marketing and is Washington State life and disability insurance licensed. 

Contact Alysonif you would like to schedule time to meet with CW.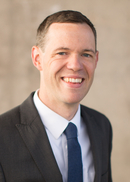 Paul T Glenn
Associate Wealth Management Advisor
Office 253-680-7804

Paul joined our team in 2009 and administers all investment operations and services with precision and attention to detail. 

He is a graduate of Western Washington University with his Bachelor's Degree in Economics and Accounting.  He holds his FINRA Series-6, 63 & 7 investment licenses, as well as Washington State life and disability insurance licenses. 
Contact Paul for inquiries regarding your investment accounts or questions regarding online access to your accounts.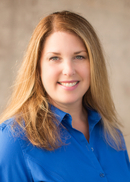 Kara McQuillan
Kara began with Northwestern Mutual in 2009. She has worked closely with C.W. in all aspects of creating financial plans, recommendations and client service.  Her broad base of knowledge enables her to provide a superior level of professional advice.  She is passionate about building relationships with our clients and helping them secure their financial future.
Kara is a graduate of Pacific Lutheran University with a Bachelor's Degree in Communications/Public Relations and holds her Washington State life, disability and long term care licenses as well as the Series-6 and Series-63 investment licenses.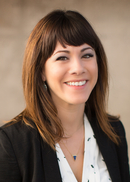 Keeli M Anderson
Insurance Service & Underwriting

Keeli came on board in 2012 with an extensive background in customer service.  As our primary contact for client services, she manages account and policy servicing, and assists with new insurance applications and the underwriting process.

Keeli is Washingon State life and disability insurance licensed.

Contact Keeli if you have questions regarding your existing coverage or for inquiries on the status of your application.